As a real estate agent, you know how important it is to have quality leads. So it's frustrating when you run into wrong numbers and bad information that waste your time. And with all the different companies who claim their leads and data are the best, it can be difficult to know where to put your hard-earned money. To make sure you get the best real estate leads for your area, keep reading to discover what makes some lead companies better than others and where to find the best information.
---
Where to Find The Best Real Estate Leads (And Why It Matters)
1. Beat Your Competition With The Freshest Data
2. Get The Most Leads to Have The Most Conversations
3. The Best Leads Match You With the Right Homeowner
4. A High Connection Rate Will Increase Your Appointments
5. The Best Results Come From Improved Products
---
1. Beat Your Competition With The Freshest Data
One of the most important things your leads can be is fresh. Leads that are even a few days old can put you behind your competition and at a serious disadvantage when you try to get the listing. The sooner you get the lead, the quicker you can make the call, and the better your chances of getting the appointment.
So how do lead companies get the freshest information as soon as possible? They work around the clock. For example, the REDX data team works 24/7/365 to provide data on time, every day. These people combine multiple data sources and add a human element to ensure you have the best leads at the earliest time, saving you the hours it would take to do it yourself.
Calling that lead as soon as you wake up can make all the difference for your business. It gives you the first chance to talk to the homeowner and make a lasting impression. When choosing a lead company, make sure they give you the freshest data as possible so you can focus on making the calls.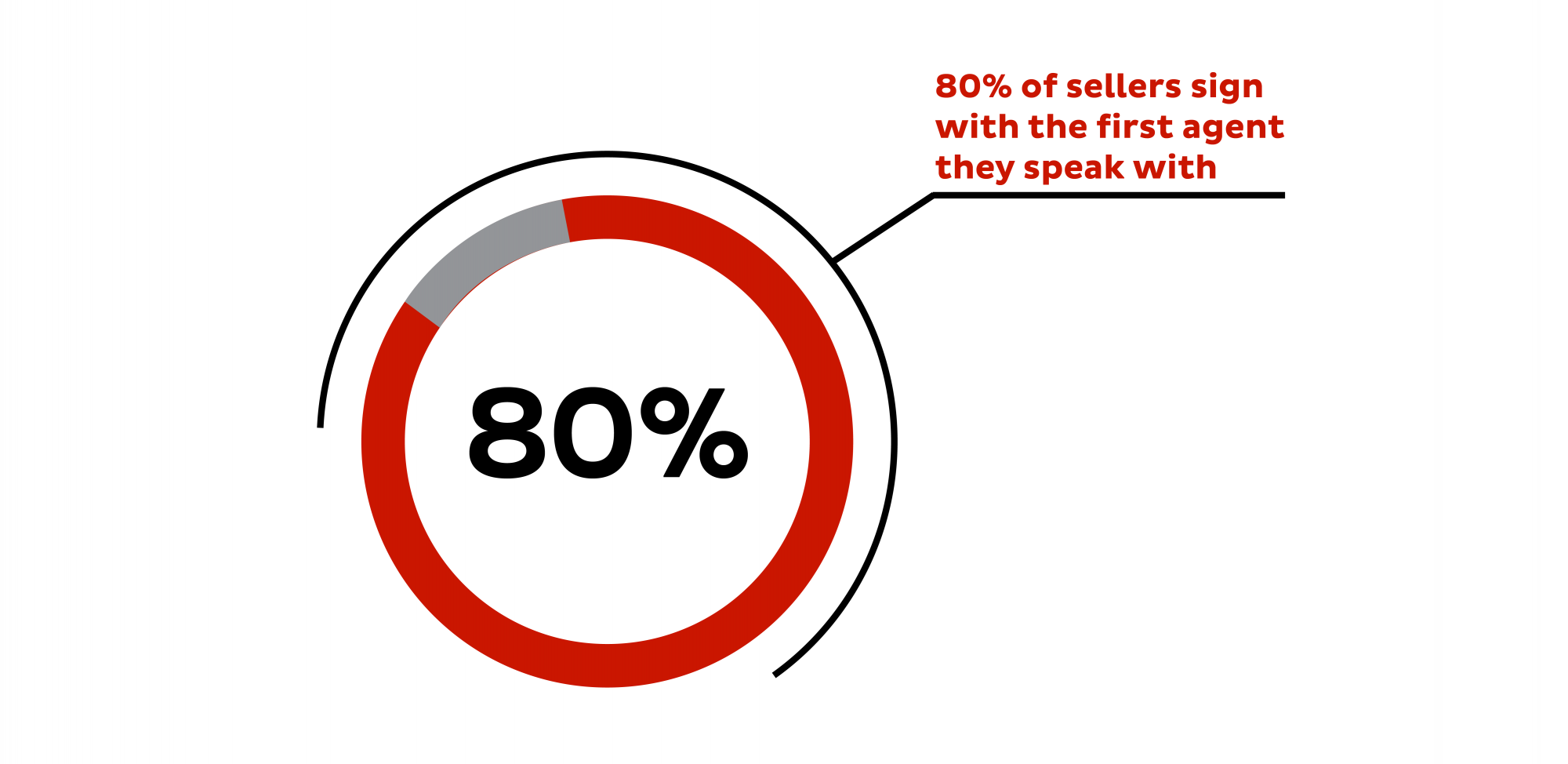 ---
2. Get The Most Leads to Have The Most Conversations
Did you know that some lead companies choose which leads to give you and which to hide? Some lead companies will only deliver the phone numbers they are very confident in. This means if there is any doubt that you can't connect with a homeowner, they won't even give you the information. While your connection rates will seem fantastic, there are a lot of leads you won't ever see. This could mean you miss out on a ton of leads without even knowing.
As a prospecting agent, you know the amount of conversations you have is directly correlated with the amount of listings you close. So if you want more deals, it's important to choose a lead company that will give you all of the information instead of just a piece.
If you're spending your hard-earned cash on leads that will help you generate business, you want to get the most phone numbers, with the most accurate contact information, so you spend the most amount of time talking to homeowners.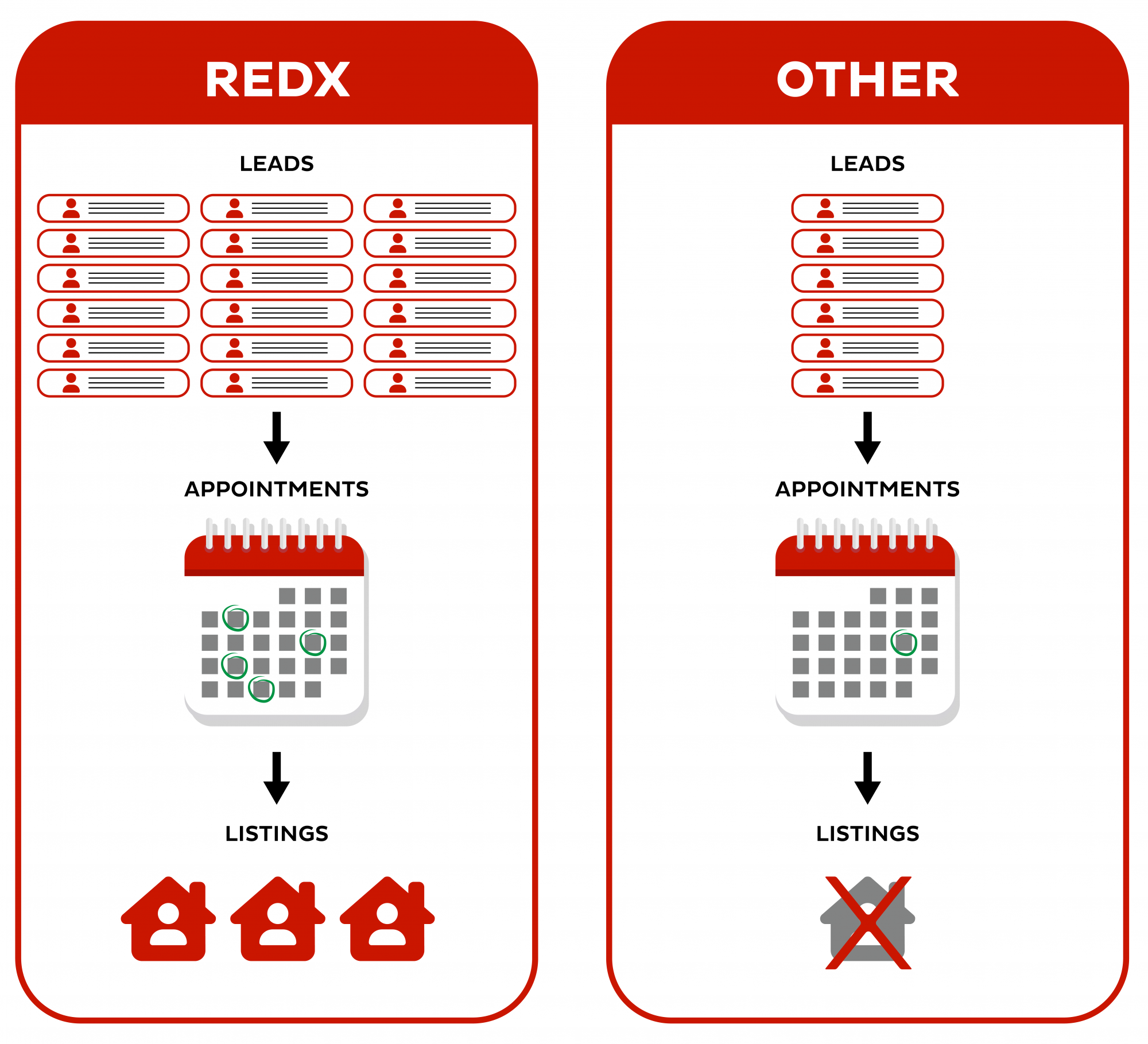 ---
3. The Best Leads Match You With the Right Homeowner
How do you know if the numbers you're calling are the best numbers? The last thing you want is to get on the phone only to find wrong information that leads to dead ends and wasted time. Your time is valuable and the leads you call should be the cream of the crop.
For example, REDX has a researched-backed, proprietary algorithm that the data is run through before it gets to you. Which is a fancy way to say ALL your leads and data are the best possible match for the homeowner's information.
This means you are more likely to get a hold of someone with the first number you dial so you spend significantly more time talking to your future clients. By choosing a lead company that prioritizes the right leads, your prospecting session will reap significantly more results.

---
4. A High Connection Rate Will Increase Your Appointments
Running into wrong numbers and voicemails is inevitable in your prospecting session, but they shouldn't be the only thing you experience. Different companies have different connection rates that determine how many people you have to call to get someone on the other line. For example, if you have to call 25 people to have 1 conversation, the lead quality is poor and you will put a lot more energy into mediocre results.
So on your next prospecting session, calculate your connection rate to determine if the time you're spending is worth it. With REDX's standard product, you can expect the average connection rate to be 10:1. This means every 10 phone numbers you dial, you will connect with one homeowner.
If you use a dialer, you could dial up to 80 leads in an hour and with a connection rate of 10:1 you have the potential to speak with 8 or more homeowners in a single hour. A connection rate that high beats other lead generation tactics that take months (and a lot of money) to find qualified leads.
REDX also offers upgraded PLUS products for Expireds, FSBOs, FRBOs, GeoLeads, and Pre-Foreclosures. PLUS leads give you an even better connection rate of 6:1. That means you could speak to 13 or more homeowners per hour! Imagine how quickly your pipeline will fill up with a connection rate that has you talking to more people instead of listening to a dial tone.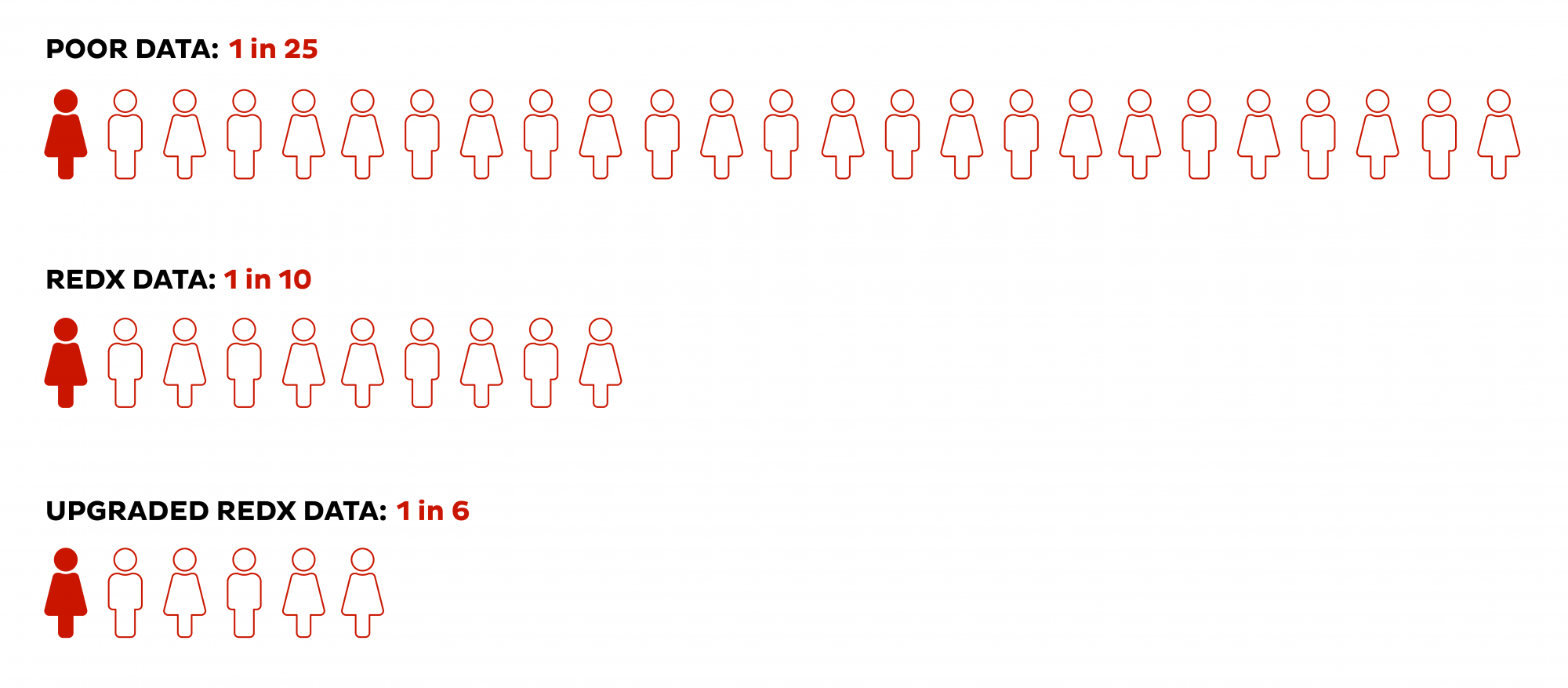 ---
5. The Best Results Come From Improved Products
When choosing a lead company, you want to make sure they are always trying to improve their products and data. They should be continually updating algorithms, testing phone number quality, and putting in the work to make sure you have the best connection rate for your prospecting sessions.
To help illustrate what this looks like, the REDX data team recently completed a comprehensive study. They made more than 10,000 outbound calls and tested the products against other companies. With the goal of making sure you connect to more homeowners than ever before, they used this study to upgrade the algorithm and data to ensure every agent spent more time talking to potential clients.
The changes implemented at REDX resulted in a 30% increase in conversations. By just being a customer of REDX, their data was automatically upgraded allowing them to talk to 30% more people every time they pick up the phone. See the new data in action when power agent Kent Brown prospects live!
Find a lead company that will do the work for you so you can focus on what's most important: building your pipeline.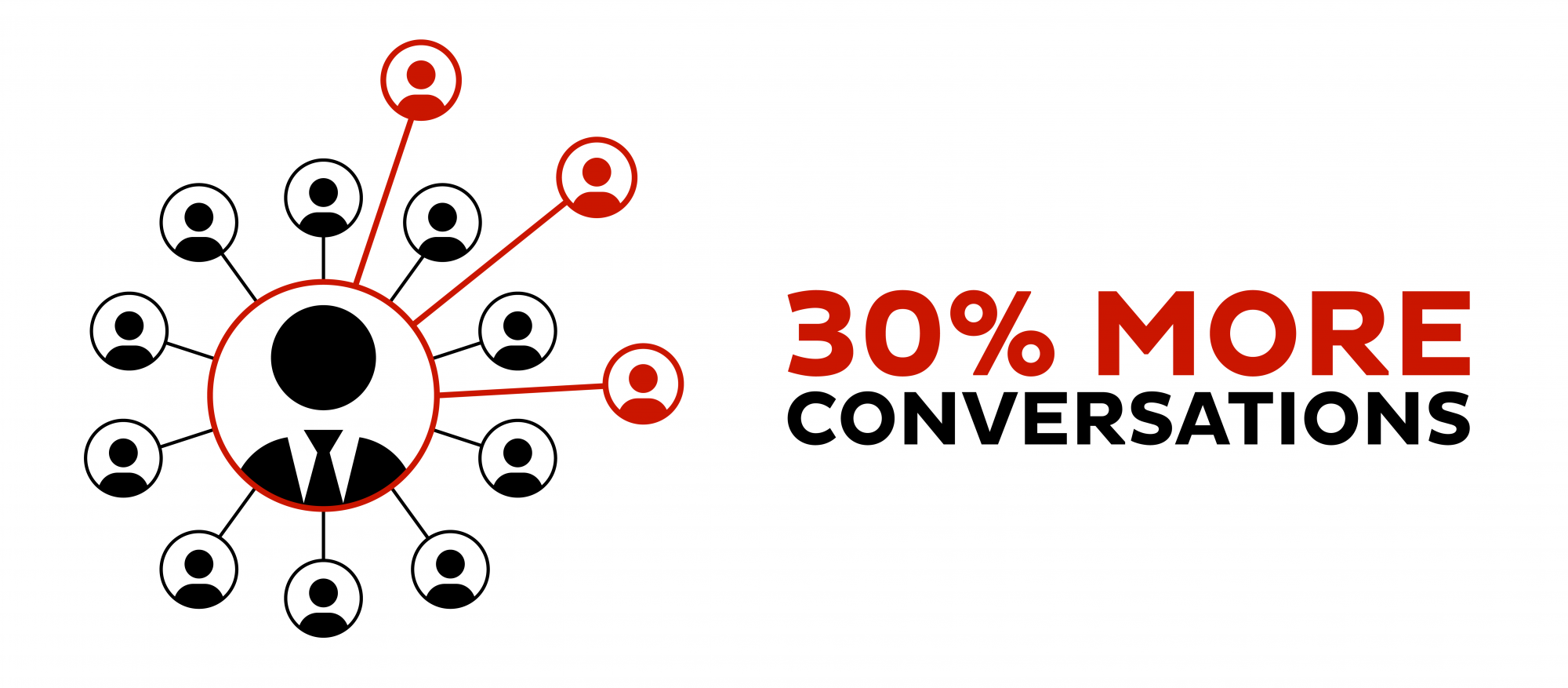 ---
The Leads You Choose Determine Your Success
There are a lot of things that go into determining which lead company will be the best for your business. You want to find one with the best numbers, a high connection rate, and that is continually improving their processes to make your job easier.
You work hard each day to help your clients succeed so it's only fair to find a lead company that will do the same. Time is money in real estate so the amount of transactions you do every year largely depends on the tools you use to find them. 
Choose a lead company that will help you find those clients quickly so you can spend more time being a reliable real estate agent.
---
About REDX
REDX is an all-in-one lead data and prospecting platform that helps agents connect with qualified buyers and sellers. The platform includes a skiptrace service for seller leads, a dialer with up to three lines, social media tools, and a lead management system that simplifies first contact and follow up.
Click here to watch a demo, or call (800) 731-7339 ext. 1 to learn more about skiptrace products for Expireds, FSBOs, GeoLeads, FRBOs, Pre Foreclosures, our Power Dialer and Social Media Tools for paid ads and content creation.
REDX maintains the position that all agents should be compliant with state and federal telecom laws – learn more here.